At ENSO Accounting, we're always looking for ways to make our clients' lives easier! One tool we've found that works wonders for small business owners is the Gusto payroll software. Not only is this an award-winning suite of services, but also it helps our clients achieve the goal of accounting automation. Think of what you can do with all those extra hours in your week not devoted to payroll! To understand how Gusto works, we'll provide a brief overview here.
What's Gusto?
Although it's classified as a payroll software, it handles a wide range of administrative tasks—so you don't have to. In essence, it's a streamlined platform that combines functions for payroll and benefits administration, HR management, and automated compliance reminders in one easy-to-use interface. Furthermore, it safely stores all the information you might need in the cloud. You can access it from your home laptop, your work desktop, your smartphone—virtually anywhere! So, even when you're on the go, it's easy to get exactly what you need from the Gusto app.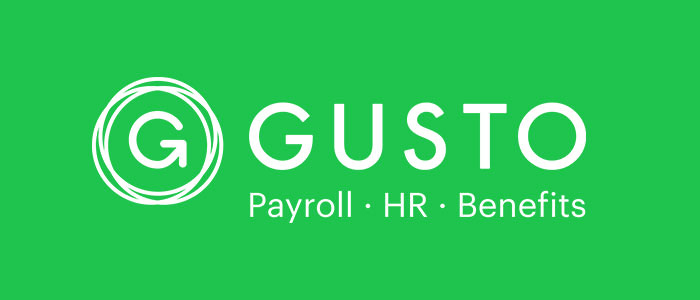 What sort of HR tasks can it manage?
Starting with payroll, it takes care of your new hire reporting, setting up direct deposit, producing annual W-2s (or 1099s), and more. It evens makes implementing irregular pay cycles or distributing bonuses easy! As you grow, you can use the system to add benefits like healthcare and 401(k) options. Gusto also allows your employees to complete their HR paperwork, like I-9s, direct deposit authorizations, emergency contact information, and time off balances, electronically. Afterward, both you and they have the option to access these documents from virtually anywhere (with the proper credentials, of course). Since Gusto was create with compliance in mind, they store all of this information securely while keeping up-to-date on current HIPPA, ACA, and ERISA standards. If anything changes, they'll even generate the employee notices automatically. That way, you can spend more time focusing on your business, not your HR.
How does it automate these functions?
Once you enter all the necessary information (or have your employees do so), Gusto automates payroll from there. This system can even calculate the deductions for you to eliminate any clerical errors from complicating your accounting. It automates all state, local, and federal tax payments, so you have one less thing to worry about. When it comes to filing HR forms, they're automatically generated by Gusto's systems. Plus, if your employees miss or lose the initial paperwork, they can always download it again from their online portal.
We know you probably already have systems in place. This software just takes care of many of the administrative procedures that can distract from your many other duties as a business owner. The data entry portion of payroll and employee data management alone can wind up consuming hundreds of hours over the course of a year. So, once you enter this information upfront, Gusto takes care of populating all of the other forms. It can even synergize with other accounting software you may be currently using, like QuickBooks, Nimble, Homebase, TSheets, and more. Plus, it's easy to learn! We know the hassle of mastering a new system is a big deterrent for a lot of people, but you have our services on our side. If their tips and tutorials aren't enough, you have the professionals at ENSO Accounting available to help you master the essential tasks. We can even access the system on your behalf to obtain necessary tax information throughout the year. Now, that's automation at its finest!
Most businesses use some sort of payroll software today. It's a necessary element to managing a company in the 21st century, after all! As a small business ourselves, we've compared countless programs available today and Gusto tops our list of recommendations. Its easy-to-use format allows our clients to move toward accounting automation, so we can provide consulting services above and beyond your basic accounting firm! This is just one piece of the puzzle. Allow us to create a custom plan that suits your needs—both personally and professionally.